Pete's Small Engine

2578 South Hwy 59

Marshall,  MN  56258

(507) 537-1780

10-Gauge Steel, 1" x 2" Tube

10-Gauge Steel, 1" x 2" Tube

20-hp, V-Twin Vanguard™ OHV

10-Gauge Steel, 1" x 2" Tube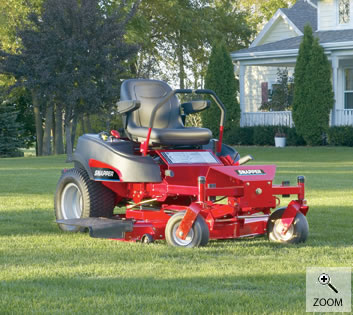 Professional-grade engines from Kohler, Kawasaki and Briggs & Stratton power the 350Z Series. A 44" or 50" deep-profile mower with anti-scalp rollers follows every contour of your lawn for a precision cut without scalping.

Features:

   * Twin-lever steering for smooth, precise control

   * Pivoting front axle with 360° rotating front casters

   * Comfortable seats with armrests and convenient controls

   * Dual hydrostatic pumps and wheel motors

   * 6.5 gallon fuel tank

   * Electric PTO

   * Seven-position height-of-cut lever with transport lock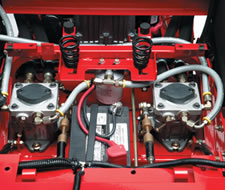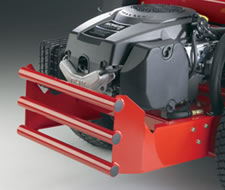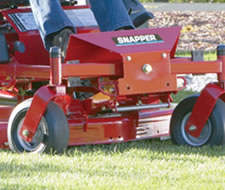 Dual Pumps and Wheel Motors

The 350Z is driven by commercial grade, independent hydrostatic pumps with dual wheel motors. Dedicated pumps and motors for each drive wheel increase traction, longevity and weight capacity.

Rear Wrap-Around Bumper

Protecting the engine and muffler, the rugged bumper serves as a mount for collection systems up to a 10-bushel capacity.

Heavy-Duty Spindles

Tough spindles and caster wheels hold up to heavy use. Smooth tread front tires prevent turf damage.