Pete's Small Engine

2578 South Hwy 59

Marshall,  MN  56258

(507) 537-1780

  Ground Speeds - Forward/Reverse


YT2144

YT2350
  Briggs & Stratton Vanguard

  Briggs & Stratton Vanguard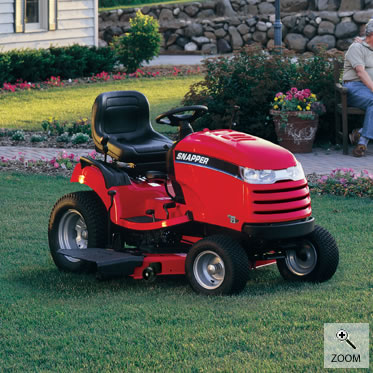 The YT400 Series is a tractor to match your workload. After all, nothing is more important than performing a variety of tasks comfortable and easily. You can count on the Snapper YT400 Series Yard Tractor to deliver a beautiful cut, exceptional traction, superior operator comfort and durability.

YT400 Lawn Tractor Features:

   * Powerful 23-hp Briggs & Stratton Vanguard™ V-Twin or 21-hp Vanguard V-Twin engines

   * Foot-controlled automatic transmission

   * Quick Hitch™ attachment removal system

   * Padded, soft-grip steering wheel

   * Easy-adjust, 18" high-back seat

   * Cruise control

   * Four headlight illumination

   * Automatic Controlled Traction and differential lock

   * 10-gauge steel frame

   * Cast-iron front axle

   * Heavy-duty spring-assisted attachment lift lever

   * 4-gallon fuel tank

   * Electric PTO

   * 16" front/23" rear tires—4 ply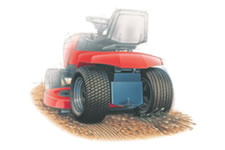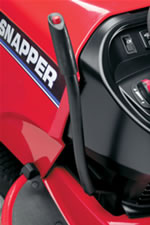 Ground Hugging

Exclusive Automatic Controlled Traction™ continually applies power to both rear wheels. If one begins to slip, the other keeps you going. The YT400 is also equipped with differential lock.

Tight Turning Radius

Tight, 18" radius reduces trimming time.

Easy Attachment Lift Lever

The easy-to-reach, heavy-duty attachment lift lever makes handling attachments easy.