Pete's Small Engine

2578 South Hwy 59

Marshall,  MN  56258

(507) 537-1780

  Ground Speeds - Forward/Reverse

  Briggs & Stratton Vanguard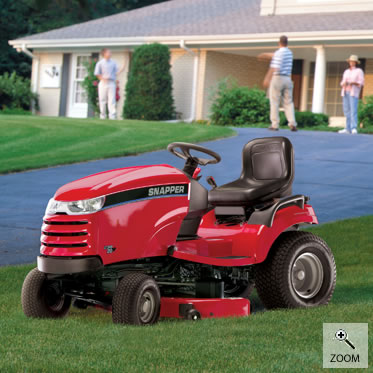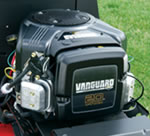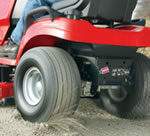 Power and Traction

A 20-hp, twin-cylinder Briggs & Stratton Vanguard™ engine offers smooth quiet performance. Automatic Controlled Traction™ continuously applies power to both rear wheels. If one begins to slip, the other keeps you moving.

A Great Cut

The 44" deep-profile mower with anti-scalp rollers follows every lawn contour for a precision cut without scalping.

A heavy-duty lawn tractor that is easy to use, the LT300's "operator comfort package" includes foot-controlled acceleration, cruise control, cushioned high-back seat with multiple adjustments, soft-touch steering wheel, color-coded controls, electric PTO, hourmeter and cup holder with storage area.

LT300 Lawn Tractor Features:

   * Powerful Briggs & Stratton 20-hp Vanguard V-Twin engine

   * Automatic transmission with lifetime belt warranty

   * Foot-controlled acceleration with cruise control

   * 10-gauge welded steel frame and steel front bumper

   * Cast-iron front axle with 1" steering spindles

   * Automatic Controlled Traction

   * Tight, 18" turning radius

   * Quick Hitch™ 42", 46" attachment removal system

   * Large 22" tires