Pete's Small Engine

2578 South Hwy 59

Marshall,  MN  56258

Call for the Lowest Prices around

507-537-1780

All new mower lift for lifting zero turn mowers, riders and lawn tractors. This handy lift can also be used to move small trailers around!  This new lift makes it easy to remove your blades and clean the underside of your deck. With the Niffty Lift in less than 30 seconds you can have your mower up and locked into place for fast and easy deck maintenance on your mower.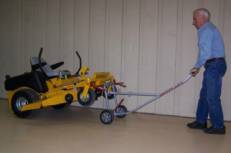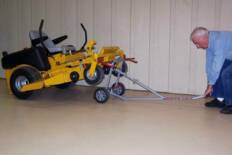 The Niffty Lift can lift almost any zero turn mower from 30 to 61 inches wide.

It is made of steel tubing, a solid steel support shaft , solid steel axle and heavy duty wheels.

All equipment is securely mounted to the lift with washers and pins.  No more     bending decks, deck hanger brackets, deck pulleys, or idler pulleys because the Niffty Lift raises your zero turn or commercial walk behind from the front two castor forks for extra stability.  The Niffty Lift also comes with a safety T-Bar and safety pin holders.  This handy universal lift can also be used to lift small lawn tractors and riders from the rear hitch hole. A ball is included to move small trailers around.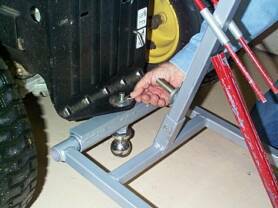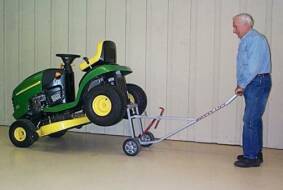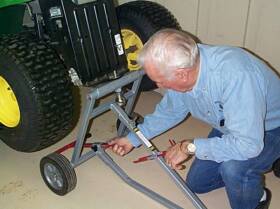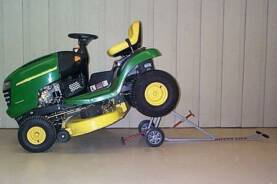 Lift for lawn tractors

(without zero turn arms)

Your Price Only

$169.00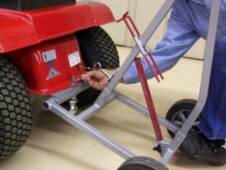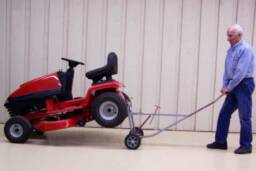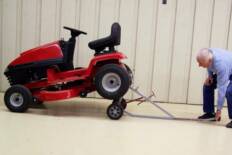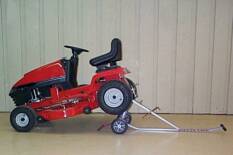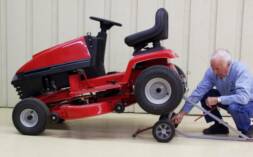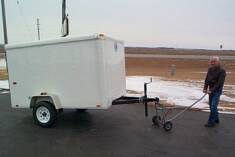 Lift with arms for zero turns (lift also will work on lawn tractors and small trailers without buying anything else)

Your Price Only

$199.00