Pete's Small Engine

Marshall,  MN  56258

Call for the Lowest Prices around

507-537-1780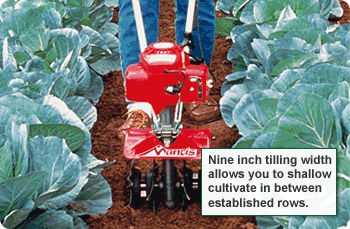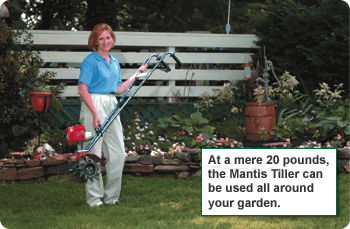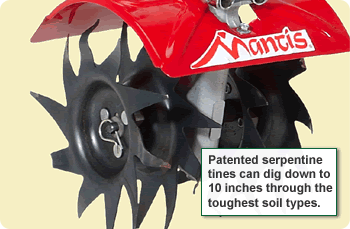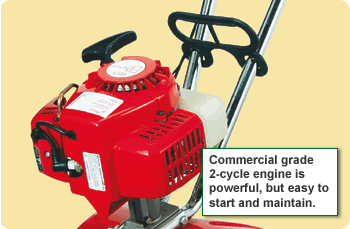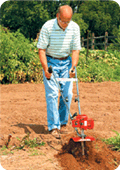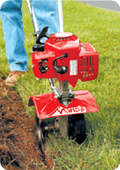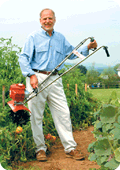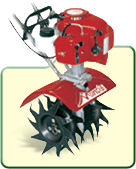 The Mantis Tiller is the incredible lightweight tiller that has made gardening easier for thousands of people. Originally designed to help landscapers get their jobs done quicker, the 20-pound tiller is a favorite of home gardeners all over the world. Optional attachments make the tiller a complete lawn and garden tool.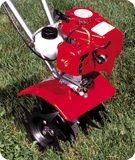 For new flower beds and vegetable gardens:

Run your Mantis Tiller/Cultivator back and forth over a small area. The serpentine tines, spinning at 240 rpm, create a consistent, properly aerated mix of topsoil and subsoil up to 10" deep. And at the same time, they bring buried rocks up to the surface for easy removal.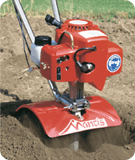 When planting trees or shrubs:

Why strain your back digging? The Mantis Tiller/Cultivator makes it an easy step-by-step process. First, loosen the topsoil over the area to be planted with the Tiller. Next, remove the loose soil to a tarp or wheelbarrow. Then, loosen the next layer of soil by working the Tiller's tines back and forth and gently rocking the tiller side-to-side. Remove this soil and repeat the process until the hole is as broad and deep as you need.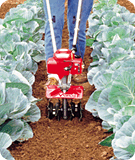 Throughout the gardening season:

Reverse the tines on your tiller and use it as a cultivator. Since it cuts a swath only 9" wide, you can easily tear up weeds and loosen soil between closely planted garden rows. Plus, you can work closer to valuable trees and shrubs. And because you control the depth of the tines, you can cultivate the top 2" to 3" of soil without damaging the tender roots underneath.