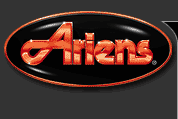 Pete's Small Engine   2578 S. Hwy 59  Marshall, MN 56258

Zoom® 2348

Take a Zoom® out for a spin. No job is too complex for the highly manueverable Ariens Zoom® mowers. Trees and tricky angles prove no match for the zealous zero-turn design, and the easy-to-use controls make it a cinch to drive. Safe, efficient, and packed with power, Zoom® mowers leave more time for you to do what you love.

Because we're so confident in the quality of our Ariens® mowers and riders, all are covered by a two-year limited warranty. We promise that products will be defect free two years after purchase, and will repair or replace any defective part, subject to certain conditions.

The Zoom® 2348 can handle anything your yard dishes out. Our durable, foot-operated lift system helps reduce operator fatigue because it allows you to use your strongest muscles (your leg) to adjust your cutting height or lift your deck quickly from the operator position. We designed this mower to cut your mowing time significantly, to get you back to the important things in life. Check out the features that will make you actually take back time from your chore list...

•Dual Maintenance Free IZT Hydrostatic Transmissions provide hydrostatic drive power and independent wheel operation, allowing for zero turn manueverability.

• 1 1/2" x 1 1/2" x 1/8" Thick Tubular Steel Frame designed with the same concept of Commercial mowers. It's extra-strong steel design sets the tone for the rest of the machine.

• Heavy duty 48" Steel Deck with 7 guage steel spindle reinforcements give your lawn the look it needs.

• The Mechanical Foot-Operated Lift System makes it easy to adjust the height of your deck.

• 23 HP Kohler Courage Twin Engine provides all the power you need to get the job done right.

• Twin 4.5 gallon fuel tanks will keep you cutting all day long.

Hydrostatic Drive System

Powers drive wheels for smooth hydrostatic operation.



Mechanical Foot-Operated Lift System

It's easy to adjust your deck height. Our lift utilizies the stongest muscles in your body (your leg) to lift the deck.

Transmission Disconnect

Easily disengage transmissions to enable free wheel movement to move the mower without running the mower.


Heavy-Duty Casters & Spindles

Providing the same strength professionals benefit from every day.


Easy Maintenance

Zoom's® design allows for easy maintenance to access engine and drive components.


Front Bumper

Protects your mower from the elements in your yard. Shown with optional light kit.


Control Panel

All operation controls are conveniently located within operator's reach.


Beefy 18" x 8.5" Rear Tires

Rear tires providing smooth operating, with reduced lawn scuffing.


9 Gallon Fuel Capacity

Twin 4.5 gallon tanks, (9 gallons total) styled into the design of the mower, will keep you cutting all day long.


Deck Design

48" fabricated, welded 12 gauge steel deck with 7 gauge steel spindle reinforcements. Large discharge opening helps spread clippings evenly

  Retail Price                $5149.00

  Our Spring Special    $4399.00


Operator Zone

One of our goals was to provide the most comfortable ride in the industry, we just did it on the hottest zero turn as well.



Lawn Striping

Gives you a ballpark finish in your yard.

Twin Halogen Headlights

Don't be limited by daylight, cut when you want.


7 mph Forward / 3 mph Reverse

Our most responsive consumer mower to date.