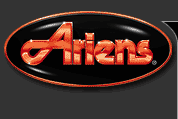 Pete's Small Engine   2578 S. Hwy 59  Marshall, MN 56258

ST 622

Ariens® String Trimmers get at those places a Walk-Behind mower can't for a clean, manicured-looking lawn. This model works especially well getting to hard to reach spots under bushes and fences, with a trimming head that pivots up to 15 degrees to the left and right.

• The 22-inch Cutting Diameter clears a wide area to get the job done fast.

• Four-Position Pivoting Head lets you adjust cutting height for a custom look.

• The Large Diameter Spoke Wheels ensure easy handling over all kinds of terrain.

• Multi-Position Ergonomic Handlebar reduces wrist and hand fatigue.

• Made in the U.S.A.

Large Diameter Spoked Wheels with Ball Bearings

For maximum maneuverability and effortless rolling in the heaviest conditions.

14 Gauge Deck & 7 Gauge Frame

Provide years of worry free performance and reliability.

Pivoting Head

Pivots side to side up to 15 degrees to get into those hard to reach places under bushes and fences.

4 Cutting Heights

Cutting Height Range from 1 3/16" to 4 3/8" to tackle all depths of vegetation.

  Retail Price                   $549.00

  Our Spring Special       $469.00